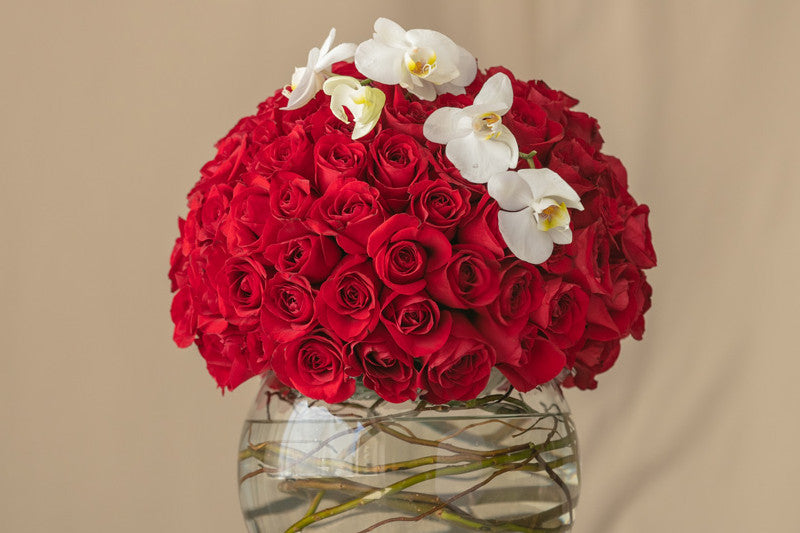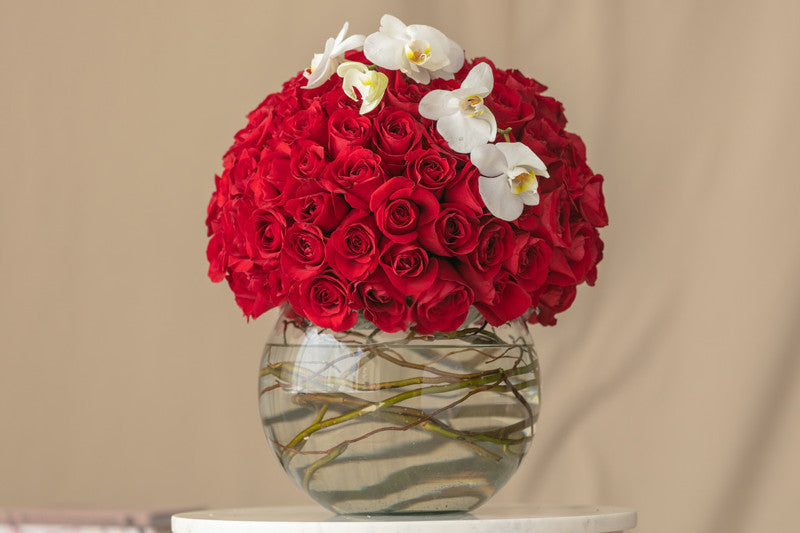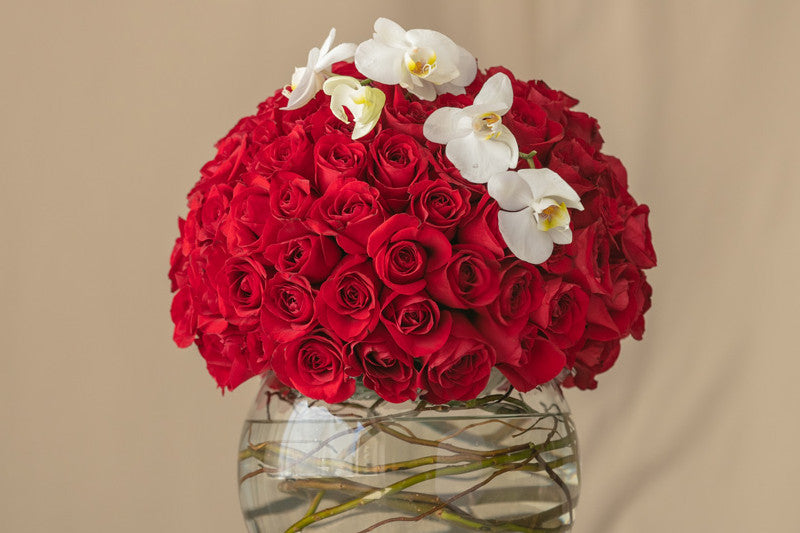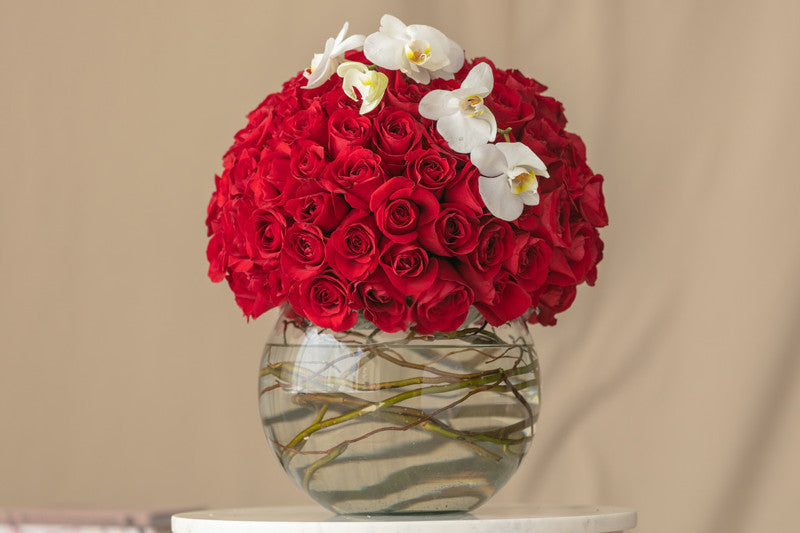 Anniversary 100 red roses
If love takes you to heaven, this arrangement is your dome. Like clouds, white orchids contrast on the rose petals, perfectly arranged as a sphere. Its base is a visual whim, dramatic branches weave a game in the water.
Glass fishbowl base with 100 red roses and beautiful phalenopsis orchids.