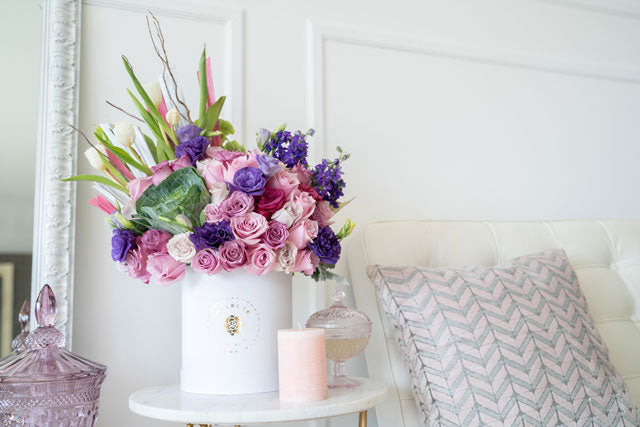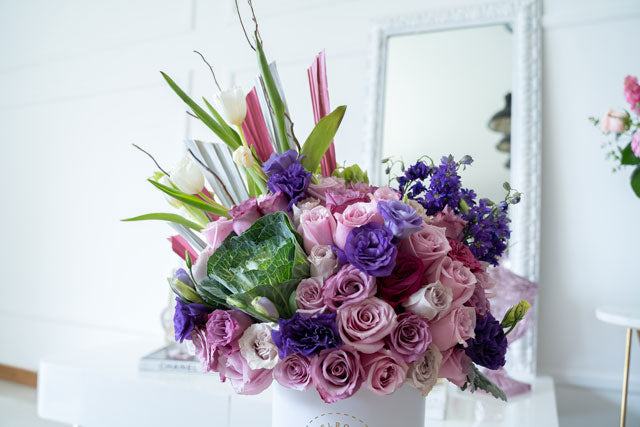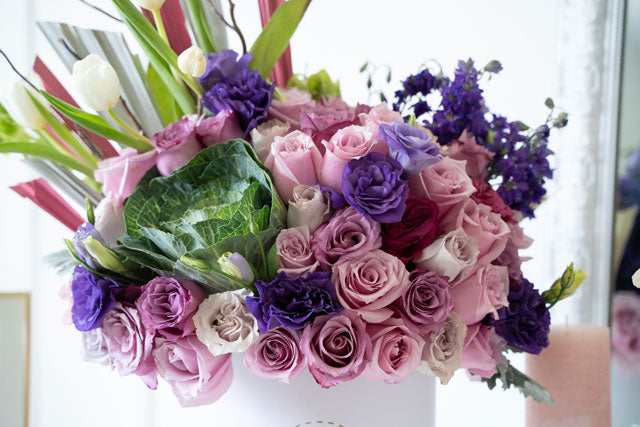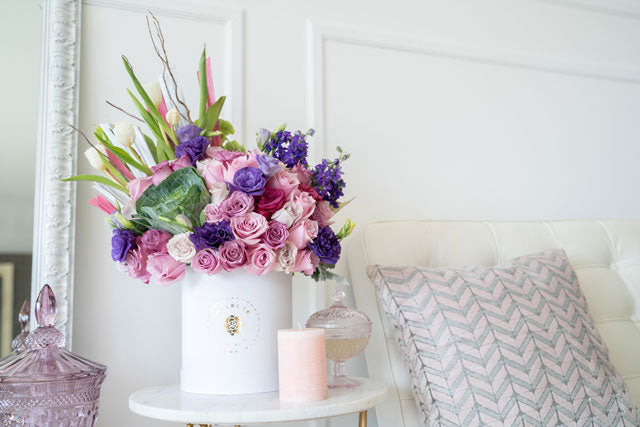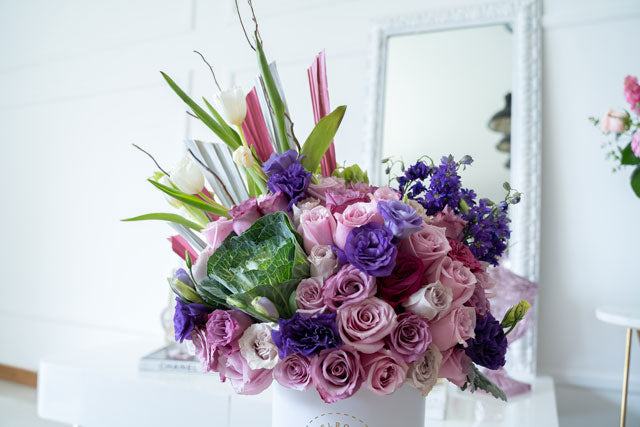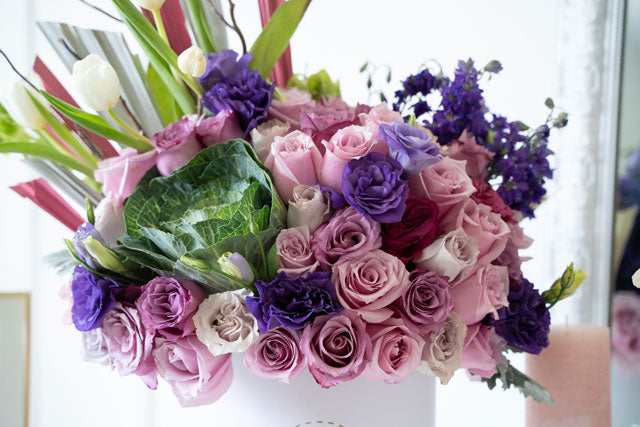 Lisianthus Lilac
Our new favourite, flower box in lilac tones and very peri color of the year, a design that will undoubtedly leave mom with the best smile.
Handmade cardboard box. Includes 48 to 52 lilac, purple, carmine and purple lisianthus roses, purple spur stems, white tulip stems, curley and palms in natural, silver and pink.
Note: If at the time of receiving your order we do not have any floral element, we guarantee the replacement of it with the quality and beauty that distinguishes us.