Spring: the season of warm and serene tones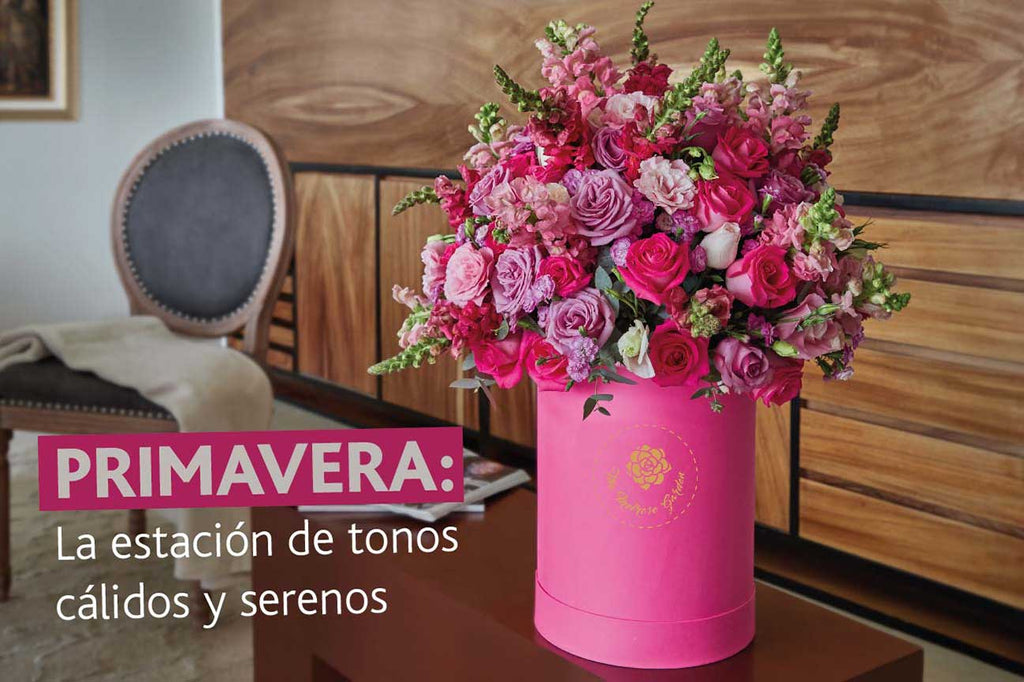 Spring is considered the season of love, for its bright colors, the radiant sun, the flowers that vibrate and perfume the environment.
In spring the birds chirp, butterflies and bees visit and pollinate the gardens and fields and the air smells of nectars.
It is the season in which the earth comes to life: the plants sprout and flourish, the harvests are abundant, the sun radiates strongly and there is a special energy in the environment.
Our spring arrangements are inspired by the colours, textures and feelings of the season: flowers in earthy and terracotta colors, in gold, ochre, orange, yellow, pink and magenta, contrasted in boxes or elements in blue, and nude tones. (We are going to put this once I have the boxes)
This season, the trend is herringbones, cotton, organic textures and materials of natural origin, such as linen, wood, stones, jute, cotton blankets and woven rope, mixed with foliage or contrasting colors. All of organic origin.
Try decorating your home or office with the joy and sophistication of ocher and earth tones, which make the rhythms slow down and a feeling of well-being prevails. All of them convert light into warmth and serenity and make your senses connect with the energy of the materials.
Give an arrangement to the one you love, and make your loved ones feel that you are by their side.
Let us
dress your event
with high-class and elegant arrangements, designed for your taste.