Advice from experts in flowers and love, for those who are going through these stages of relationships.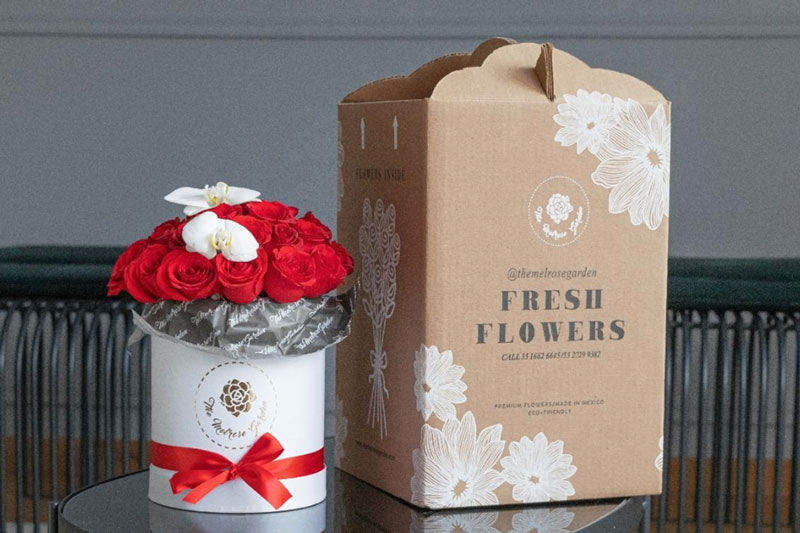 Flowers are one of the infallible keys in the process of getting closer to a person, whether in a friendly or romantic way.
And since there are different stages in a relationship, there are also different flowers to give according to the purpose you are looking for: throwing the vibes, consolidating something more serious, asking for marriage or flatly avoiding being cut off, because you start to see those gray clouds loom over the horizon of your relationship.
First tip: Surprise him without having to wait for a special date. In other words, choose a common day, for no other reason than to delight, surprise, let them know that you think of that person. The surprise factor is essential to redouble the impact of the flowers.
Second tip: Be creative. Roses, of course, are a classic that, therefore, will never go out of style: it is always a good idea to give them away. But we suggest you get more creative, and choose an arrangement from our great collection, which combines very different types of flowers, colors, aromas, textures and foliage; even that they are accompanied by some very select goodies or fruit.
Third tip: Do it frequently. There is such a variety of arrangements and complementary gifts that you can regularly send a series of reminders that no one would be more detailed with that person than you.
Now, what flowers to choose, according to the stage you are in:
Stage 1: Pulling the wave.
Well, this is the stage of measuring the ground, of letting that girl or boy know that you love it, but without scaring her: that is, here you have to send her something that she loves and melts, but without going overboard or budget, nor give the impression that you are in despair and neither see yourself limited or stingy. It is a question of balance.
Here what applies is a small arrangement, full of pastel colors and delicate foliage,
for example, combinations of pastel pinks with lisianthus and gray foliage, carnations, hydrangeas and gerberas.
Visit the arrangements that we recommend for this stage
Stage 2: They're dating and you want me to know that this is serious to you.
Here you no longer have to worry about him being scared: on the contrary, it's time for him to know that, for you, he is the girl or boy of your dreams: that you want everything with that person and that you are capable of being creative, loving and committed .
Here the arrangement should be larger and with more intense tones: reds, fuchsias, oranges and intense tones in general reflect passion and focus. It can be accompanied by a coffee-with-milk bear, some macaroons or some delicious handmade chocolates.
Visit the arrangements that we recommend for this stage
Stage 3: Avoid thunder!
Ok, things are looking bad: there have been frictions, misunderstandings, some distance and you don't see that there is a suitable space to talk calmly.
Sometimes conversations go in circles and we are already stuck in a bad attitude. A magnificent way to break this circle and level the ground is to send an arrangement of flowers, which with their perfumes and bright colors are a message that love continues and that you intend to win her heart back, not to lose what have built and resumed the dialogue of love.
What applies here is an arrangement full of life, with vibrant colors, that speaks loudly and leaves no doubt that you love it. Tulips, orchids, salmon or orange roses, intense foliage and handmade chocolates will do a good job to sweeten the moment.
Visit the arrangements that we recommend for this stage
Stage 4: Ask her for marriage.
Things are growing, love is consolidating and you know it's time to hand over that ring and make plans for a life together, because that person is just what you've been looking for and you feel incredibly lucky that they reciprocate you.
You can not fall short!: Here what applies is an arrangement at the height of what they are about to undertake. Without skimping on colors, aromas, number or type of flowers, because you are going to declare a promise of love for life.
Accompany those flowers with a bottle of Merlot, two glasses, some macaroons and a card with your words of love.
Visit the arrangements that we recommend for this stage
The point is that no matter what stage of love you are in, giving flowers is always a wise decision. You just have to know how to choose the right arrangement for the message you want to send.