What flowers you should give, according to the occasion that is celebrated or commemorated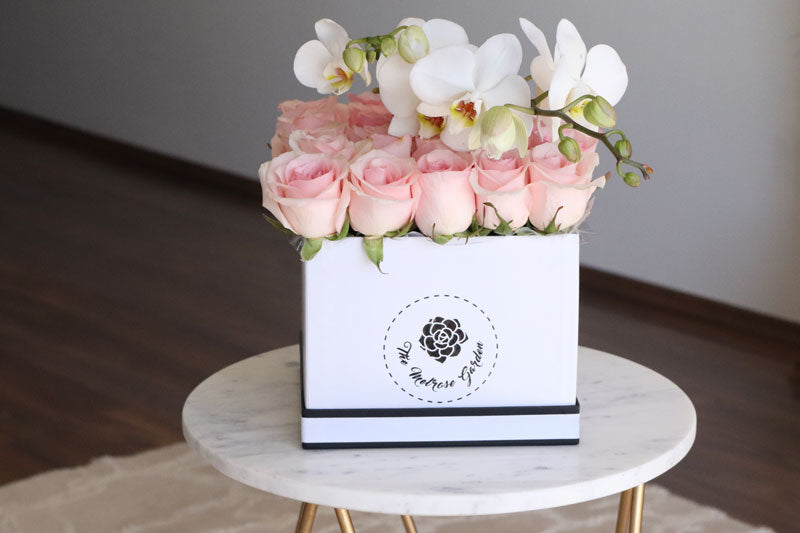 As a continuation of our previous article, in which we talked about what flowers to give according to the stage in which you are with the person you love, this time we are going to talk about the type of ideal arrangements according to the occasion or person to whom you send them: obviously It is not the same to celebrate someone for their commitment than to send your condolences to someone who lost a loved one.
What is a fact is that flowers are always indicated, because they are symbols of pure positive things: love, friendship, solidarity, your presence even in the distance with those you care about.
Flowers to celebrate a birth
If a couple of friends has been lucky enough to receive a new member in the family, here you can see our collection for those occasions. As you can see, there are ones for the birth of a girl or a boy, with or without stuffed animals, and also with the option of balloons. There are also for baptisms, first communions and graduations for little ones. The flowers in these arrangements have baby-sweet, tender pastel colors.
flowers for graduations
No one can deny that reaching the final goal in each academic step is to be celebrated. And here is our collection for those occasions. Whether at a medium or higher level, for men or women, there are flower arrangements and complementary gifts such as bottles of champagne, chocolates, macaroons and other gifts that will make it clear to that person that you recognize and admire their effort. Tuilpans and guerberas are especially suitable for these occasions.
flowers for weddings
Whether you're announcing your engagement or just married, we have the perfect arrangements to celebrate those entering life together. We also obviously have the arrangements to decorate the church and the event hall and packages for the entire celebration. But if it's about sending them flowers, orchids, tulips and white roses are perfect. Here is the entire collection of arrangements for these occasions.
Flowers to cheer up in times of COVID
One way to stay close to those you love, even from a distance, is to send them flowers that cheer them up and make them feel a warm hug from you. There are those who have had a very difficult time in this time and need that something to lift their spirits and give them hope that everything will be fine. For them we have created a collection of arrangements full of bright and cheerful colors, which you can see here.
Flowers for mourning and condolences
One of the most painful occasions for anyone is losing a loved one. And sometimes we fall short with words, because we don't know how to comfort them, what to say to make them feel a little better. One way to help you give them a strong message of affection and solidarity is with a crown or an arrangement of white flowers, since they transmit peace and are associated with the concept of eternity. Here we have a collection of special arrangements for this occasion.
Flowers for mothers day
This date is already very close and it is better to anticipate and be ready at once so that we do not miss it! It is very important to send flowers to your mother, to your grandmothers, to your mother-in-law, to your best friend's mother, to all the mothers who are important to you, because that day is a very important tradition in Mexico and it gives you many points honor this important tribute. Roses, lisianthus, daisies, and hydrangeas are perfect for Mother's Day. Anticipate your order, because on that day it is a real triumph to find available arrangements. And these that you see here are a true beauty, ideal for this important occasion. Our next article will be dedicated especially to this topic, because each type of mom looks better with certain types of flowers.
you have to know this
We also have everything to organize and decorate your events: right now on a small scale due to the pandemic, but soon we will return to large formats and we have absolutely everything so that every detail is perfect.